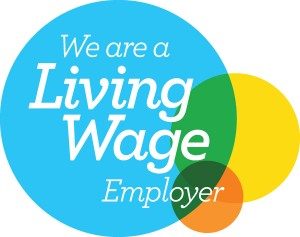 Process Instruments (Pi) have been supporters of the Living Wage Foundation since 2016, but have now been officially accredited as a Living Wage Employer by the Living Wage Foundation.
Pi are proud to pay a living wage
Pi's Living Wage commitment means that qualifying employees at Pi will receive a minimum hourly rate of £9; an amount significantly higher than the UK government minimum for over 25s, which currently stands at £7.83 per hour.
In Pi's region of the UK, 23% of all jobs (634,000 jobs) pay less than the real Living Wage. The real Living Wage provides a voluntary benchmark for employers who wish to ensure their staff earn a wage they can live on, not just the government minimum. Since 2011, the Living Wage movement has delivered a pay rise to over 160,000 people.
When commenting on Pi's Living Wage commitment, Managing Director Mike Riding said:
"We're very proud to be accredited as an official Living Wage employer and have always been keen to ensure that our team earn enough to live on. Our company values include fairness, respect and integrity and we believe that all our team deserve fair pay for their hard work."
Furthermore Tess Lanning, Director of the Living Wage Foundation, commented:
"We're delighted that Process Instruments has joined the movement of over 4,700 responsible employers across the UK who voluntarily commit to go further than the government minimum to make sure all their staff earn enough to live on. They join thousands of small businesses, as well as household names such as IKEA, Heathrow Airport, Chelsea F.C., Everton F.C. and many more. These businesses recognise that paying the real Living Wage is the mark of a responsible employer."
For more information on the Living Wage movement, and what it means to be a Living Wage accredited employer, visit the official Living Wage Foundation website.
Contact Process Instruments today!
Pi is proud to be recognized as a global provider of water analyzer treatment solutions. If you would like to learn more about the leading services that we provide, please do not hesitate to contact a dedicated member of the Pi team today.